Get Step-by-Step Help before You Submit Your Medicaid Application and Get Rid of the Worries and Stress of Applying for Medicaid
You'll save days or weeks of your time and you can possibly save $100,000 or more in nursing home costs. We'll help you protect your assets from the Medicaid spend down:
With our knowledge of the updated rules you can save up to 100% of your assets from the nursing home spend-down. Don't let your attorney guide you with old out-of-date rules that will cost you and your family $100,000's.
Dedicated staff getting monthly updates on Medicaid rules and eligibility and planning loopholes in your state.
Save hundreds of thousands from the nursing home spend down
Expert team of advisors include CPAs, financial advisors, attorneys, insurance advisors, social workers
Free in-person consultation to help you in your Medicaid financial plan to maximize your savings
You will receive one point of contact to help you in your Medicaid assessment, planning, implementation and application
You are guaranteed on our work and savings for you and your family
Save time from the tedious application process
You only have one chance in submitting your Medicaid application form and getting it right or else you and your family stand to lose $10,000s
Avoid the stress of the overwhelming process of all the Medicaid eligibility rules and the legal jargon
Are you worried that you may submit the incorrect information and then be penalized heavily for this one-time mistake?
We will help you step-by-step in this program to save the most money and time
Let the Medicaid professionals help you
Peace of mind knowing a team of Medicaid experts make certain that you are covered in every aspect
3 biggest mistakes when applying to Medicaid
Did you know that the average nursing home costs average $7500 to $9000 per month?
Medicaid Consultants helping with Medicaid Eligibility Application Requirements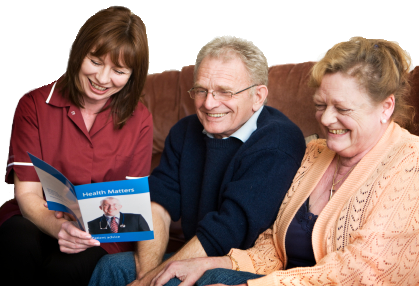 Medicaid consultants will help you with your Medicaid application process and help you understand the Medicaid eligibility requirements for your state. We are a network of Medicaid specialists across the United States who work within their specific state and therefore understand the unique state's eligibility requirements and regulations.
Medicaid consultants can save you 50-90% of your assets subject to the Medicaid spend-down even when a loved has already entered a nursing home. "THIS WE GUARANTEE." Our coaches help guide and advise families through the emotional and financial devastation that can be amassed when a loved one has to enter a nursing home. Medicaid Consultants has a network of CPAs, financial advisors, insurance advisors, social workers, and lawyers that will lead you through the complex and confusing web of rules, regulations, and hurdles the federal and state governments have placed in front of you to become eligible for Medicaid benefits to cover your loved one's nursing home care.
The Deficit Reduction Act of 2005 has put you at risk of spending down all of your hard earned assets before becoming eligible for receiving Medicaid benefits. A Medicaid consultant and advisor will walk you through the rules and regulations of this act and will help you in spite of the nursing home spend down rules.
Medicaid eligibility is not only for the poor
Legally ANYONE has the ability to do the proper planning to protect a vast majority of wealth you worked so hard for over the years; even if you are ALREADY IN THE NURSING HOME! All planning strategies are fully legal and approved by the rules set in place by the United States government. Wouldn't you rather have your children inherit your wealth than give it to the overcharging nursing home? The standard nursing home cost is $250-300 per day!
Who are the Medicaid Planners and Consultants?
The Medicaid consultants are a network of financial advisors, social workers, and elder care attorneys from across America. Moreover, we have dedicated staff researching the new Medicaid rules and speaking with Medicaid staff members to get updates of all any new changes. You will receive a thorough and comprehensive Medicaid plan to maximize your savings and help you secure and protect your assets from Medicaid spend down.
What precisely will the Medicaid planners and consultants do for you?
When you contact Medicaid consultants.com, we will put you in touch with one of our consultants who are nearest you. They will walk step-by-step with you through your family's specific financial situation, and calculate and carefully plan a Medicaid strategy to create a successful roadmap of proper nursing home care for your disable family member and help you save a significant amount in your nursing home costs. You will receive a report, based on the existing Medicaid rules of your state, on the amount you will save and guarantee your savings -in writing. Once this report is generated and you have approved of this Medicaid plan, we will assist you and your family with the implementation and help you fill out the application. We wish for your entire Medicaid application process to be easy for you and your family, so you can care about what is most important – the well-being of your disabled family member. Once your Medicaid plan is in place, you may call us if you have any questions or wish further explanation. You will be guaranteed a helping hand in a time of need.
Importance of pre-Medicaid Planning
The earlier you begin your planning, the more money you and your family will be able to save.
Pre-Medicaid planning is a vital way to assure you and your family that the government will not take your loved one's assets or your assets when they will be most vulnerable in a time of need of nursing home care. Taking action today will assure you that you will be able to become immediately eligible for Medicaid benefits during this time of need and without having to spend down all of your hard-earned assets. This will allow you to pass on your assets and money to the people you wish or designate without giving them away to government.
"I've already applied for Medicaid and my spouse/parent is already in the nursing home. Can I do anything to save my assets?"
Yes. Even if your disabled spouse or parent is already in a nursing home and the Medicaid application has been submitted, many times you can still save money and some of your assets. In many instances, even if your spouse or parent is already in the nursing home, the current laws allow for some level of asset protection. Therefore Medicaid consultants can still save you 50-90 % of your assets if you act quickly and call us! The situation is case by case, so contact one of our expert advisors now.
Please contact us and speak to our Medicaid consultant in your area.
Why Not Apply for Medicaid Myself?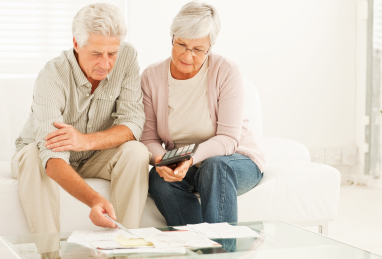 You only get one chance to apply. It is ABSOLUTELY IMPERITIVE that you take advantage of ALL possible options available to you and your family. You, literally, can save tens and thousand of dollars and even a hundred thousand or more in nursing home costs.
When your spouse or parent is entering a nursing home, it is an emotional process. Thus, when you are applying for Medicaid on your own you may overlook ALL your available Medicaid options that you are entitled to and this could amount to a HUGE saving for you and your spouse or parent.
We advise that you NEVER apply for Medicaid without, at least, first consulting with our Medicaid expert advisors in your state. Remember, you only have on chance to apply for Medicaid and our intial consultation is free.
While it is possible to apply for Medicaid alone, Medicaid planning is a complex topic with a lot at stake for you and your family. There are hundreds of rules and they vary from state to state and county to county in many instances. It is extremely important to know the process and the loopholes to look out for. The difference could mean a savings of hundreds of thousands of dollars of nursing home costs for your spouse or children. We are here to guide you through the maze of potential and financially devastating problems. You get only ONE CHANCE to apply because if you communicate something that could have been changed it could cost you literally hundreds of thousands of dollars.
How much does this cost?
The initial consultation is always free. Please call us toll-free at (877) 21-Medicaid.
What guarantees do I have?
All of our work is 100% guaranteed in writing. Very few advisors can make this guarantee. You will be guaranteed our work and savings because we spend so much time and resources ensuring that you will receive the most up-to-date Medicaid rules and information in order to save you the most money. We have a dedicated staff that spends their time researching the new Medicaid rules and speaking with Medicaid staff members in every state and county to get up-to-the-minute updates of all the Medicaid rules. Because of this, you will receive the best Medicaid planning for the greatest savings.
End your sleepless nights and worries about your Medicaid application and speak to one of our Medicaid consultants and advisors serving in your area. If we cannot save you as much as we outlined to you, we will give you a 100% of your money back. Contact us now.
What information do you need for my Medicaid application process?
In order to establish how much we are able to save you, your spouse and your family, we just need some basic information about you and what you want to put out of reach of Medicaid.
Is there someone in my area for Medicaid consultation? If so, what is the process and what are the fees?
There is a Medicaid consultant in many states. We are currently adding more advisors throughout the 50 states. Every trained advisor in your area will walk step-by-step with you through your Medicaid application problems and answer any question you will have. The initial consultation is always free.
reduce YOUR NURSING HOME COSTS

find a MEDICAID PLANNER IN YOUR AREA

Our Medicaid planners are a network of consultants across America who will provide you with the best available options to you even if you've already submitted your Medicaid application.

Find a Medicaid planner in your area

.

Find us on Google+